As electronics get smaller, more sophisticated and cheaper, pinhole cameras are no longer exclusive to James Bond kind of secret agents, but easily accessible to everyone, including those who have an agenda against you. Your privacy, therefore, is more at risk than ever.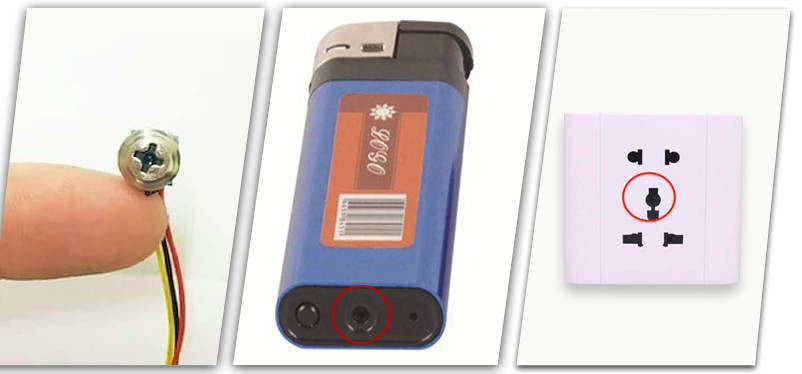 Spy Cameras come in very small sizes and all sorts of forms.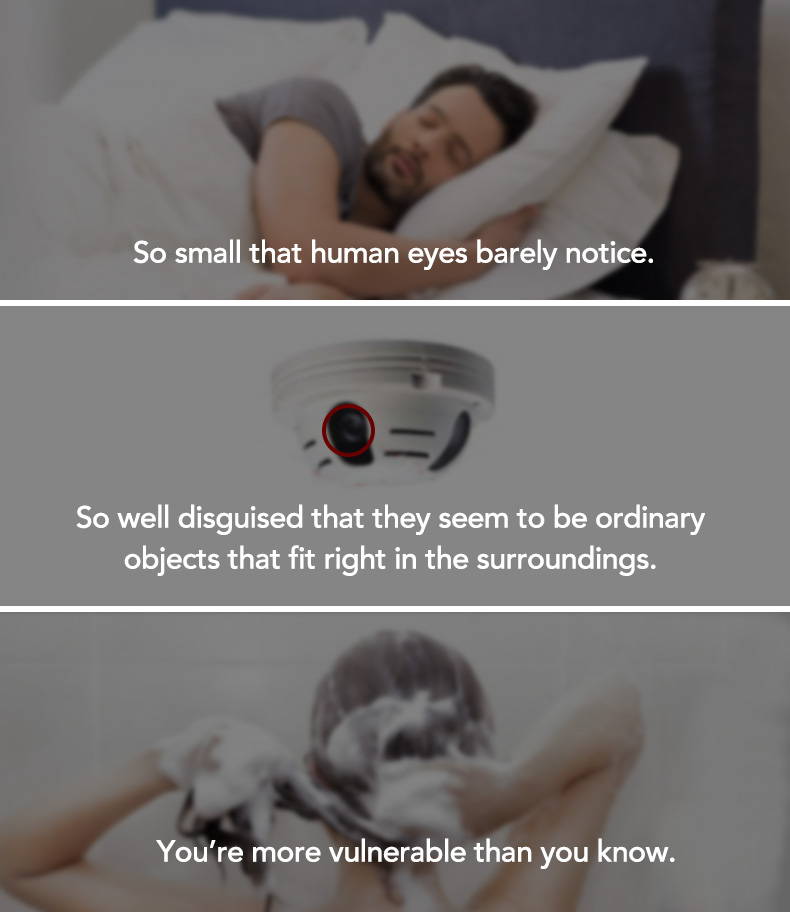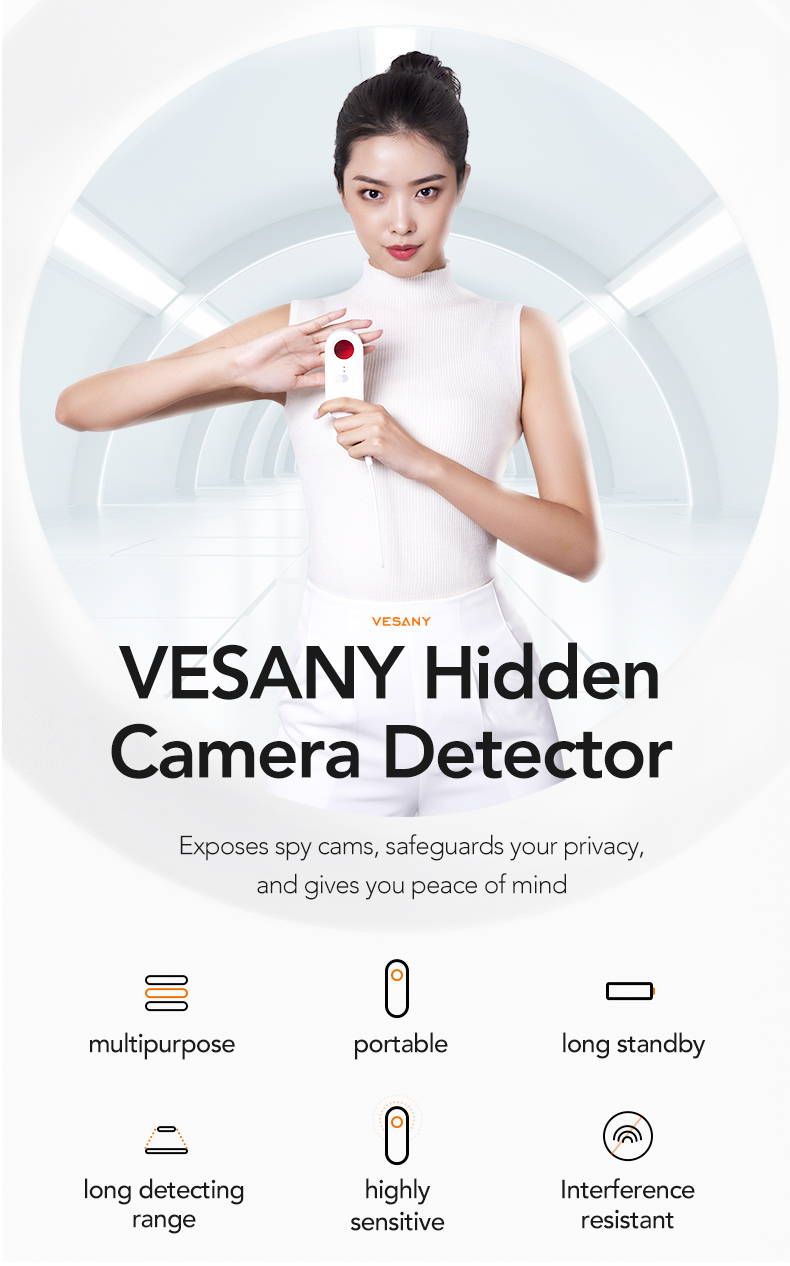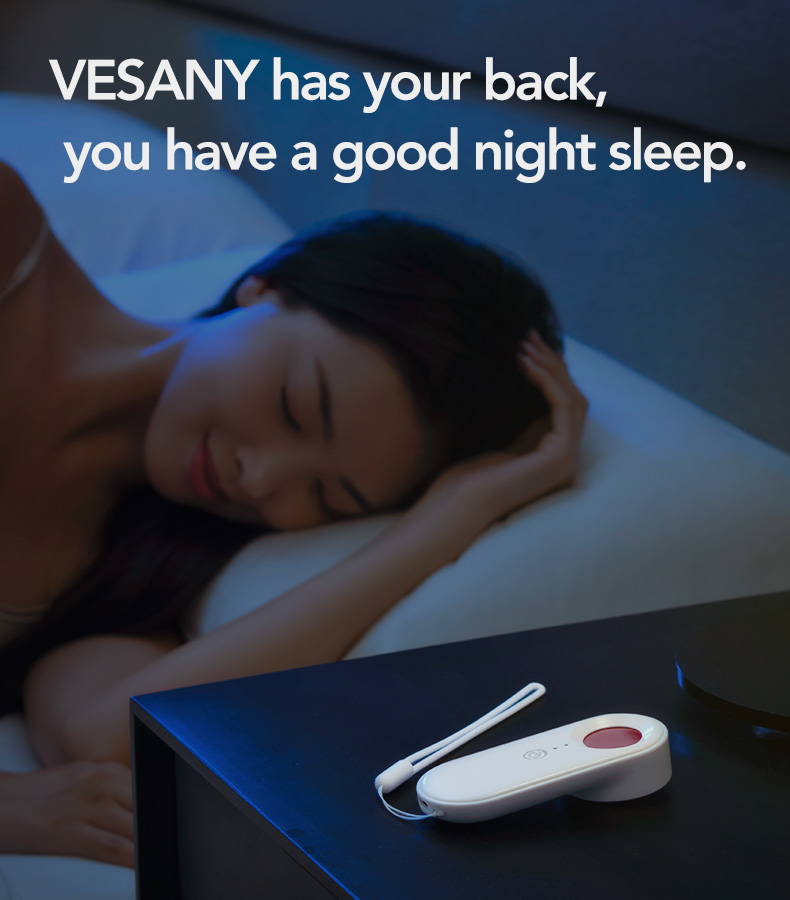 VESANY detects a wide range of wireless signals, 100MHz to 6GHz, within 3m/10ft., leaving spy cams, wireless trackers, GPS locators etc. nowhere to hide.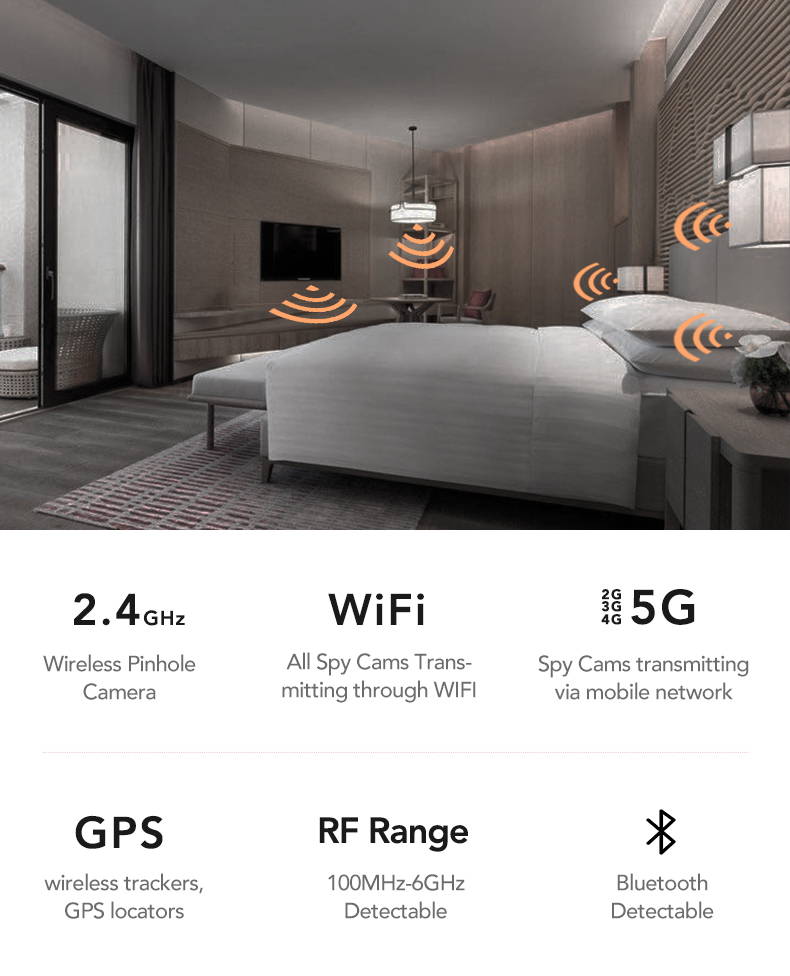 Exposing All Spy Cams & GPS Locators
VESANY's wide detection range, 100MHz-6GHz, covers the bands of pinhole cameras, mini cameras, 2G/3G/4G/5G mobile network and GPS locators, leaving these spying devices nowhere to hide.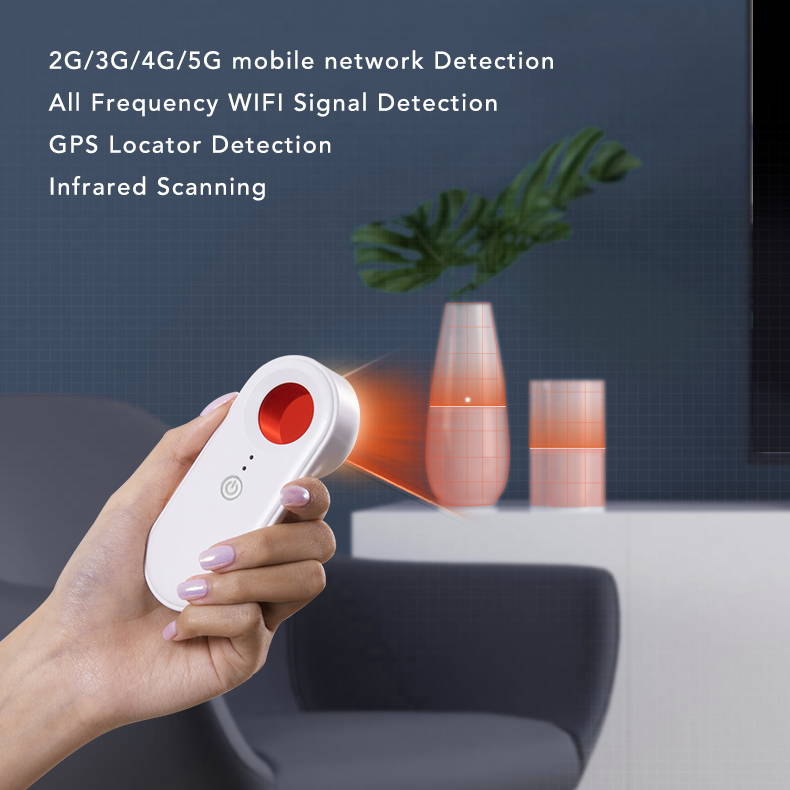 VESANY boasts a highly sensitive motion sensor, can pick up the slightest movement and subsequently sets off the alarm. All you need to do is to turn on the Motion Detection Mode, hang it off your door knob and enjoy a whole night of safe and sound sleep.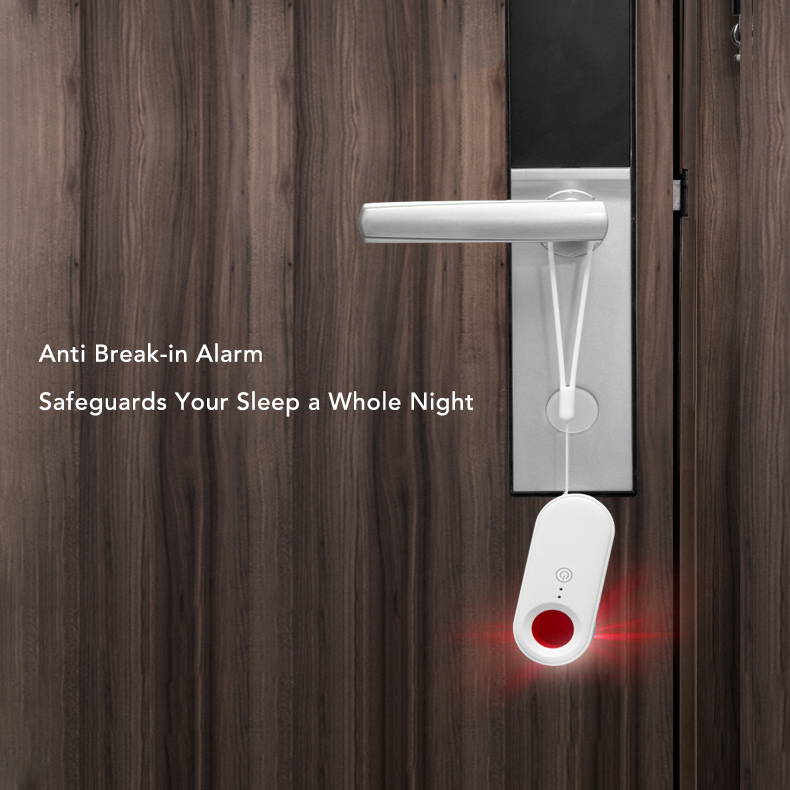 The same motion detecting feature could also give you a little peace of mind while traveling. Simply turn on the Motion Detection Mode, hang it off your luggage and let it safeguard your valuable belongings along the journey.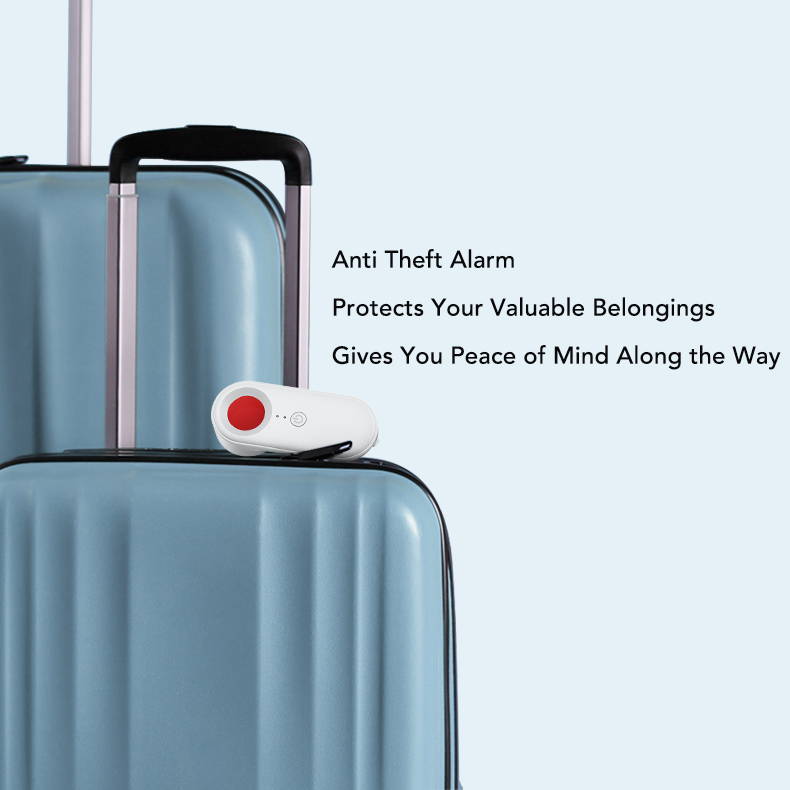 When designing VESANY, we had traveling in mind. We knew it had to be compact and portable with a long battery life, and last but not the least, stylish. Now with VESANY, you can travel with safety, security and in style.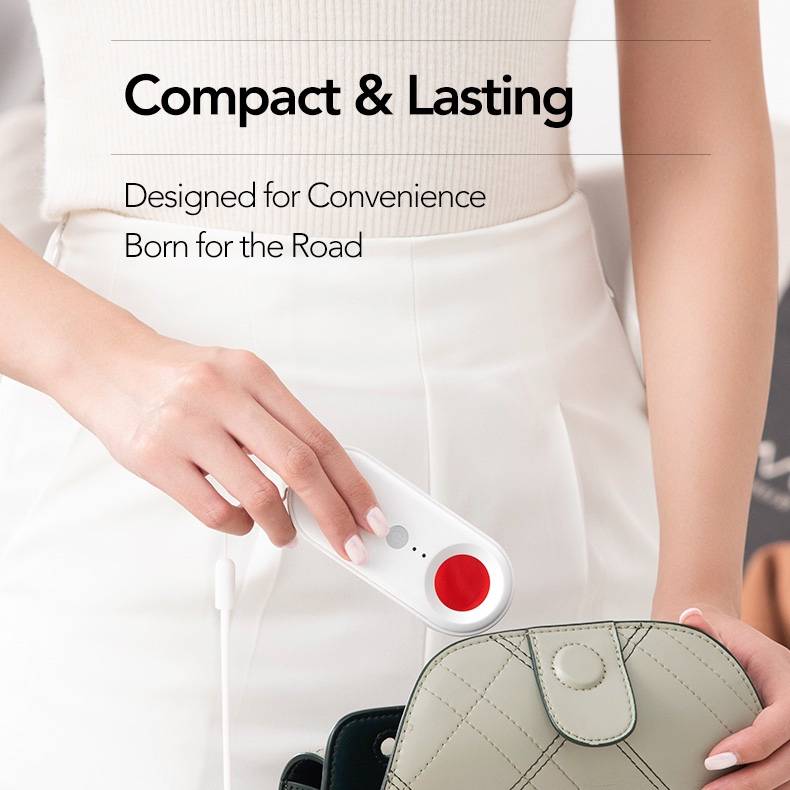 Vesany is multipurpose and features 5 different modes:
Mode 2: Full-Band Detection

Mode 3: Infrared Scanning